Aquatecture Associates, Inc.
Architecture that Innovates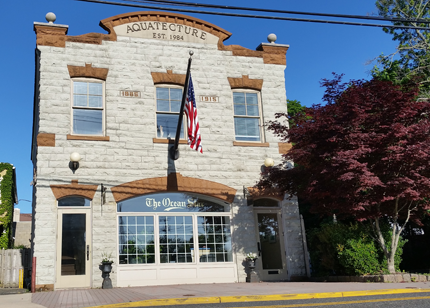 Aquatecture Associates is an award-winning architecture firm located in Point Pleasant Beach, NJ. Their work has garnered them honors from prestigious institutes including the New Jersey Builders Association, the American Institute of Architecture, and the Philadelphia Business Journal.
Since 1984, principals John C. Amelchenko and Gregory L. Cox have served as architects for office complexes, medical centers, recreational facilities, retail complexes, multi-family and custom single-family residential projects in addition to specializing in feasibility studies, site planning, interior design and land planning. With a commitment to individualized design and cost effectiveness, no project is too small for Aquatecture Associates.
Located in the heart of the Jersey Shore in Point Pleasant Beach, NJ, Aquatecture's understanding of FEMA regulations, RREM compliance, and CAFRA is an invaluable asset for home and business owners looking to build or rebuild in the area.
Their headquarters are housed in a 100-year-old former firehouse that the firm rehabilitated to restore its original look while modernizing the interior to allow for the latest in communications and computer network environments. This restoration project has won Aquatecture Associates numerous city and state awards.